Working Smarter in Difficult Times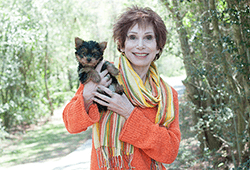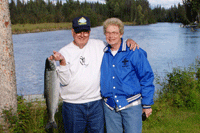 By Pat Bilow
LWML Gift Planning Counselor
Remember the days when you could get double digit returns? Gone, gone, gone . . . maybe to never appear again. But wait! There may be an attractive charitable alternative. It's called a charitable gift annuity.
A charitable gift annuity offers attractive "payout" rates that provide an income for life no matter how long you live. These rates are capped at 6% by LCMS Foundation, gift annuity administrator.
I never dreamed I'd be in a position to have my own gift annuity. But thanks to my husband, Josef, we have one for both of our lives (a two-life gift annuity). When one of us passes to our Heavenly home, the survivor will continue to receive that income. When the survivor dies, LWML will receive the remainder which should be about half the original amount given.
It was a good feeling to arrange for an attractive gift for LWML, but we also used the gift annuity income tax deduction to leverage a large taxable event we had in that particular year. By using an appreciated account of my husband's to fund the gift annuity, we received a double tax benefit- the income tax deduction and bypass of a capital gain tax.
The combination of our two ages insures a payout rate of 5.7% for the remainder of our lives. Those quarterly payments have provided for some extras each year.
A gift annuity is part gift and part income to the donor. The donor irrevocably gives cash or appreciated stock in return for the annuity which is administered by LCMS Foundation.
(And just a word about appreciated stock. Most of us have experienced stock that has gone south, but that doesn't mean it hasn't appreciated. If your stock is worth more than what you paid, it has appreciated even though it may not be worth as much as it once was.)
Minimum funding amounts on gift annuities are $5,000 for a single-life annuity or $10,000 for two-lives (e.g., husband and wife). I think of a gift annuity as "letting go and letting God." We give, and He blesses with the payments, the income tax deduction, and the remainder gift to LWML or the charity of the donor's choice.
For more information, contact
linda.gage@lfnd.org
or call 800-741-4138.