Seed Business Owners Sow Charitable Seeds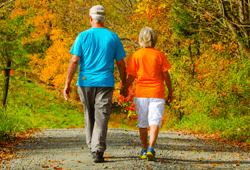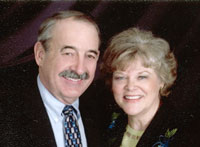 Cheryl Keithly of Yuma, Arizona, says she'll always remember one particular day in 1970 after her husband, Kelly, graduated from college. It was a time of financial struggles, and Cheryl was pregnant with their second child. Kelly returned home from job hunting with great joy that particular day to tell her about being hired as a seed salesman. Bursting into tears, Cheryl pictured her hard-working husband walking door to door in well worn shoes through all types of weather to sell seed packets to housewives who probably weren't interested in gardening anyway.
That scenario fell far short of the real deal. Kelly's new position entailed travel throughout the West and Mexico to work with large farming operations to sell vegetable seeds in bulk. After learning the business, in 1981 Kelly stepped out in faith to start his own company with a partner. Within 20 years, Keithly Williams, Inc., became the largest vegetable seed business in the Western Hemisphere with offices in Arizona, California, Oregon, Washington, Idaho, Texas, Colorado and Mexico.
"We've worked hard to take good care of our employees," Kelly says, crediting them for a large part of the business' success. "All to the Lord's blessing!" Cheryl adds.
Cheryl and I first met at the LWML Pacific Southwest Convention where I conducted an interest session on charitable estate planning. She immediately recognized their need to look into charitable options specific to their circumstances.
After a number of personal visits, numerous e-mails and phone calls, Kelly and Cheryl signed the Kelly G. and Cheryl M. Keithly Endowment Fund with deferred funding to come from taxable assets. This will not only insure income to LWML and several other favored ministries of LCMS in perpetuity, but it also helps reduce some potentially significant estate and income taxes.
"We are grateful that LWML now has a planned giving program that can benefit people like us," Cheryl says. "This will help insure the program's future someday." Kelly adds. God willing, those charitable seeds will grow one day into a very large charitable tree.
For information about charitable gift planning, contact
linda.gage@lfnd.org
or call 800-741-4138. Visit www.lwmlgiftplan.org and click on the "Wills Guide" for short, easy-to-understand videos on estate planning.