Remembering Dad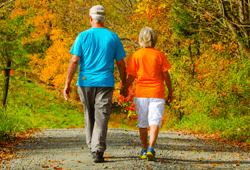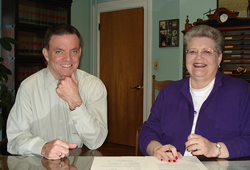 Over the river and through the woods-that's where Cheryl Long of peaceful Loami, IL, lives. After rounding a bend and gazing on top of a hill, I could see her home overlooking a field of cows grazing in a valley. Certainly, a peaceful and tranquil scene after a long drive on the road! And now comes the fun part-meeting with an LWML woman! A 25-year veteran of LWML, Cheryl has lived all her life in the same home and wouldn't choose to live anywhere else. "This is home here with my father," she tells me. "This suits me just fine."
Cheryl is just as comfortable in her position as a customer service representative at a local bank. With her banking background and her experience as the treasurer of the Peoria Convention for her LWML district (as well as holding a number of other LWML positions through the years), Cheryl readily understood some of the charitable options I was suggesting after we completed her Lifetime Plan for Giving.
(The Lifetime Plan for Giving is a survey offered by LCMS Foundation which focuses on what is referred to as the five "P's": prayer, people, property, plans, and planners. Most people find it quite revealing to learn about the value of the assets they own.)
Next, we define what might be appropriate charitable options that meet the desires of the prospective donor. That became very obvious after Cheryl learned how she could create a testamentary charitable trust to be funded at her death with her taxable assets. Since the charitable trust is tax-exempt, every dollar left from her taxable assets will fall into the charitable trust tax free. This is a big benefit for the income recipients of the trust which, in Cheryl's case, is her father and certainly a big benefit for the future gift to LWML.
"If my father outlives me," Cheryl explains, "he gets the income benefits of the charitable trust for the rest of his life. After he passes away, the remainder in the trust will be distributed to LWML. That works for me . . . and it's good for him too! If he doesn't outlive me, every dollar that is left will go directly to LWML."
Indeed, this type of trust is working for many who see its benefits. "Getting this completed is a big relief," Cheryl adds.
For more information about testamentary charitable trusts, contact
linda.gage@lfnd.org
or call 800-741-4138.