Responding to Reflections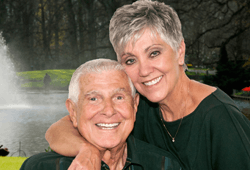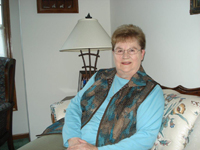 Periodically, it seems like God gives us certain periods in our lives for reflection. For many of us, the busyness of life doesn't afford these opportunities very often. When that time does miraculously appear, however, we praise God for what He has done for us.
Recently, Carol Radunz of Bloomington, MN, reflected on her life. She wanted to especially remember her mother, Lydia Doering, for introducing her to LWML. The other important remembrance was for the opportunity of working with Metropolitan Life for nearly 15 years where she learned the importance of financial and estate planning. Though she and her husband, Robert, a retired president and general manager of a plastics company, had already done a considerable amount of estate planning, one piece hadn't yet been put in place.
Carol, Robert, and I met several times to discuss a charitable component to their plan. After some thought, Carol first decided to relinquish ownership of an insurance policy that her parents purchased for her many years ago. It no longer served its original purpose. Shortly afterward, she also gifted an individual retirement account (IRA). Carol contributed both the life insurance policy and the IRA gift to LWML in gratitude for the benefits LWML has given her throughout her lifetime.
Carol's LWML involvement over the years includes serving as President of the Minneapolis and Suburban South Minneapolis Zones at various times along with being Recording Secretary for each Zone. She also was appointed archivist historian for eight years and currently serves as President of the LWML/Women's Board at her and Bob's church, St. Michael's in Bloomington. She and Bob coordinate the Adopt A Highway program at St. Michael's, and both currently serve on the Senior Saints Planning Committee.
"I decided to make these gifts in memory of my mother for taking me to her LWML events when I was a little girl," Carol recalls. "I learned early on what LWML means in terms of spiritual growth and the camaraderie that develops among women of faith."
Robert was in full agreement with her decision. "We have been blessed far beyond what we ever expected," he relates.
For more information about gift annuities, contact
linda.gage@lfnd.org
or call 800-741-4138.