Staying Focused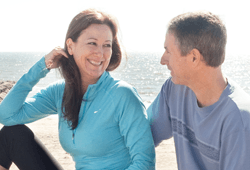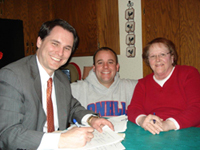 The chores and activities of daily living often keep good Christian folk from focusing on one very important aspect of their overall stewardship-estate planning. These are church-going Lutherans who work hard, pay bills promptly, invest wisely and, after decades, accumulate good assets, thanks to God's blessings.
Yet, planning for the distribution of these God-given blessings takes time, thought and prayer. What is it that we will leave behind? Who will get what? What happens if we become incapacitated and no plan exists for someone to take over?
Taking time to create a will or living trust plus documents for incapacity just seems like too much to think about. Without a signed plan in place, however, we leave behind a mess for heirs and attorneys to decipher, unnecessary expenses, and certainly no gift for LWML or any other favored ministry of the Church.
For years, Sally Price of New Hope, MN, thought about estate planning but couldn't find the time to get started. Her full time position as a consultant for a company that provides eyeglass lenses took the bulk of her week. Add to that family, friends, and church activities?well, little time remained, or so it seemed.
"I admit it," Sally says with a smile. "I procrastinated!" Estate planning had been on Sally's mind for some time. So when she heard a presentation on charitable planning at the Minnesota South LWML Convention, she decided it was time to take action. This led to a succession of phone calls and personal visits by me to at first determine her resources and then see how they might be used to accomplish her desires for heirs and LWML.
Sally's plan includes a charitable trust that will be funded upon her death with her taxable assets. Her charitable trust is tax-exempt and will pay income to her nephew, Michael Helman after the Lord calls Sally home. The trust will terminate after 20 years, and its proceeds will pour into the Sally Price Endowment Fund to support LWML gift planning.
"It is such a relief to get this done." Sally reflects. "I'm very grateful to have had the guidance that I needed to help me stay focused." She was especially pleased that her attorney, Christopher Burns and I were willing to meet with her in the comfort of her own home.
For more information about gift annuities, contact
linda.gage@lfnd.org
or call 800-741-4138.