Drawing Deeper After a Significant Loss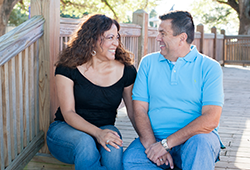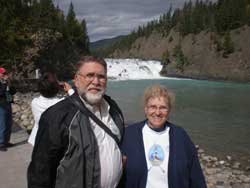 Recently, I opened an e-mail by one of my donor friends, Marjorie Huva, of Charlotte, MI. Previously, I left a couple messages with her husband, Dave, who was usually prompt at responding, but I hadn't heard anything until this came from Marjorie:
"Life is not the same at the Huva house. Dave passed away on July 24th from cancer. It was a very tough three months, and it is very hard for me now. He was so wonderful, and it is such a huge void. We did a lot together, and now it is not anywhere near the same.
"[He sent me] 47 yellow carnations for 47 years on our [last] anniversary with two red carnations for the two children. He was so pleased he had pulled that off without my knowing it.
"The last week, he awoke me around 2 a.m. to say he needed to order flowers. " What for?" "My funeral." So we had 47 beautiful yellow carnations with yellow and white roses and babies breath for his casket.
"We sent him home to Jesus going through a thunderstorm past the radio station where he worked. There was a lot of wind, but sunshine at the country cemetery. On our way back, we stopped the family car and the hearse at the Mooville Ice Cream Parlor and had ice cream. We thought Dave would like that send off with our close friends.
"God is a big provider and thank goodness for family, friends, church family and work, I am still going strong. I cry whenever any thought comes up about him, so you know this little note has had lots of tears tonight.
"God bless. Thanks for the call..
"Marjorie"
My heart goes out to Marjorie and all who lose their nearly lifelong spouses. She now draws deeply from her faith in Christ to pull her through this most difficult time.
Marj is grateful that she and Dave completed a charitable estate plan while Dave was still living. Recognizing how richly God blesses, they took the necessary steps to give back to God by providing for both their family and the Lord's work through LWML. Marj continues to find solace from her faith, family and friends as her and Dave's charitable plan enters the next stage.
(For more information about establishing a charitable estate plan, contact
linda.gage@lfnd.org
or call 800-741-4138.