Have Information, Will Travel!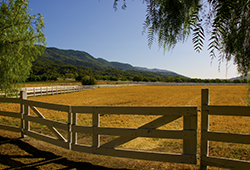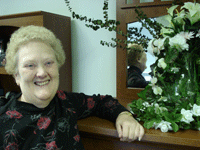 That could well have been Sandi Michaelis' motto during her 42-year career with the Social Security Administration. "I'd be a rich woman if I had a nickel for every question I got over the years about Social Security benefits," Sandi reflects with a hearty laugh after her recent retirement.
With intentions to become a medical technologist after graduating from high school, Sandi went on a lark with a classmate from their rural home in Holgate, Ohio, to the "big city" of Toledo to interview for a government position. Though she was told "not now" following her interview, the Social Security Administration hired her by the end of the following week. So began Sandi's career and eventual transfers and promotions from Toledo to Sandusky, OH, back to Toledo, onto Ann Arbor (MI), then Chicago and finally Wausau, WI.
"It seemed so cold when I first moved to the Wausau area, and I didn't know anyone," she recalls, "but a woman from the church invited me to an LWML meeting and even offered to pick me up. That was the beginning of what has become an extensive involvement with LWML. And I've gotten to love living in Wisconsin!"
"LWML and Social Security are alike in that they are both in the business of helping people," Sandi relates. Since retirement, she now has more time to devote to LWML. When Sandi heard about LWML's new planned giving initiative, Gifts of Love, at one of her District Board meetings, "I thought of the gift annuity as another extension of helping people." After several personal visits with me as LWML's gift planning counselor to get a more comprehensive explanation, Sandi entered into her first gift annuity agreement.
(A gift annuity is an irrevocable instrument that offers lifetime income ranging up to an 11.3% return based on the donor's age. Gift annuities can be funded with cash or appreciated stock. Appreciated stock offers a double tax benefit?a partial bypass of capital gains tax and a charitable income tax deduction.)
"Gift annuities are one way to increase retirement income yet help LWML," says Sandi. "My favorite Bible passage is John 3:16: 'For God so loved the world that He gave His only begotten Son . . .' My gift annuity is a small way of giving thanks to God for His gift through Jesus. It brings me joy."
For more information about gift annuities, contact
linda.gage@lfnd.org
or call 800-741-4138.