Multiplying Their Talents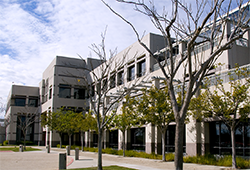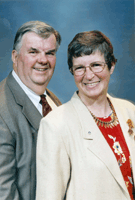 George and Ann Yanda know fully well how much God has blessed them through the years. For starters, they have had over 50 years of a wonderful marriage that produced three healthy children. All the children have married and now George and Ann have four delightful grandchildren-all of whom are active Lutherans. Added to this were the careers in which God led them. George was a successful architect and Ann, a nurse anesthetist.
At a planned giving presentation conducted in Aurora, Ohio, the Yandas learned about how they could respond to these rich blessings. The charitable gift plan that appealed to them the most was the testamentary charitable trust. After learning about how a testamentary charitable trust works, they met with all their children on Mother's Day to get the children's feedback. Since they agreed unanimously, George and Ann followed through to complete the plan.
Like many others who follow the testamentary charitable trust route, George and Ann will be leaving a portion of their estate to their favorite LCMS ministries upon the second spouse's passing. At that time, another portion of their estate will fund the charitable trust which will then provide income to their children for twenty years. At the end of that period, the trust will terminate and the residual will be distributed to the Yanda's selected ministries. So, in effect, two gifts will be given from the same estate-one at the second spouse's passing and another one twenty years later.
"We are thrilled to have provided for both the Lord's work as well as for our children," George says. "We couldn't be happier with our charitable plan," Ann adds. Because charity is tax exempt, plus the factors of compound interest and time, the Yandas have laid the plan to multiply their talents. And isn't that what the Parable of the Talents is all about?
To learn more about a testamentary charitable trust (the "give-it-twice" trust), contact
linda.gage@lfnd.org
or call 800-741-4138.